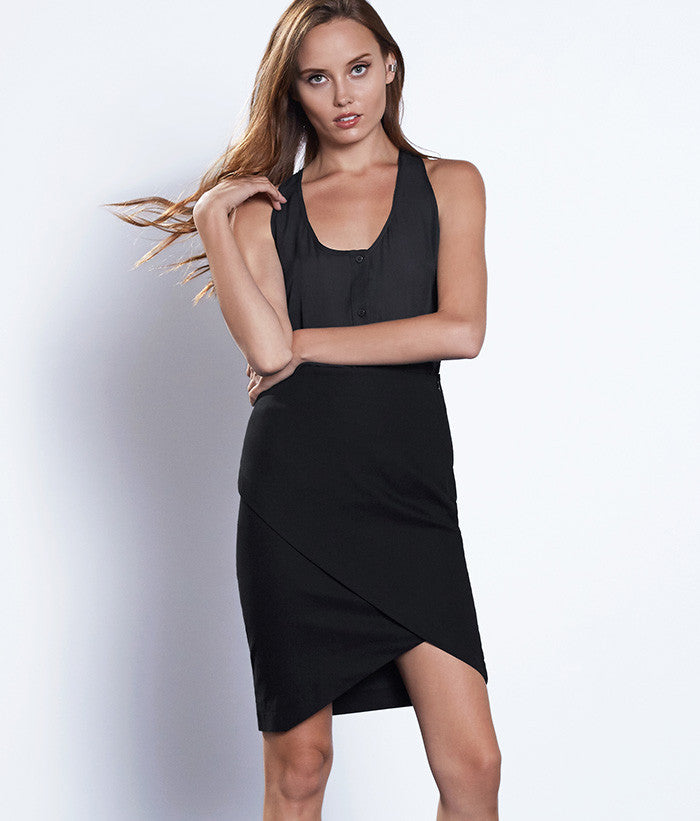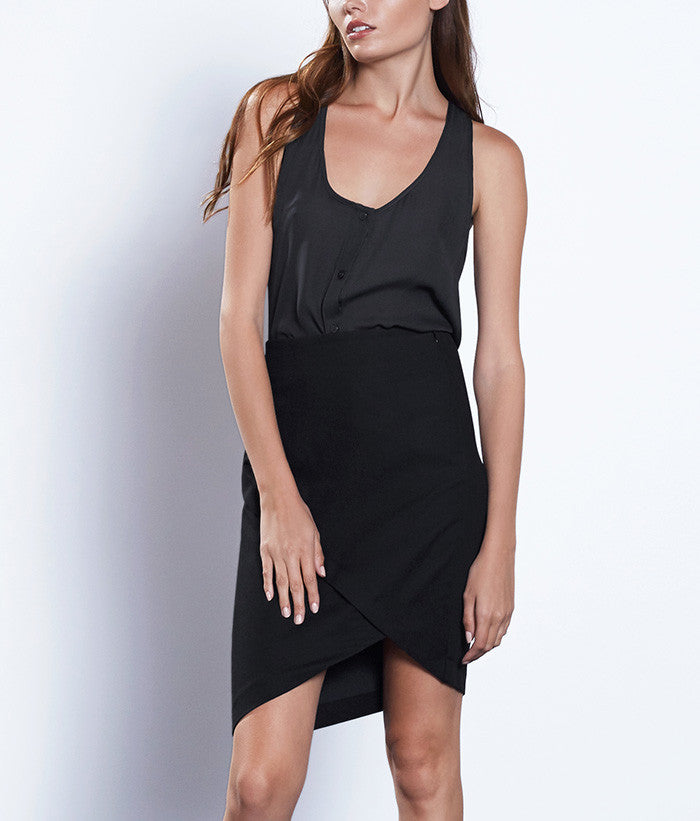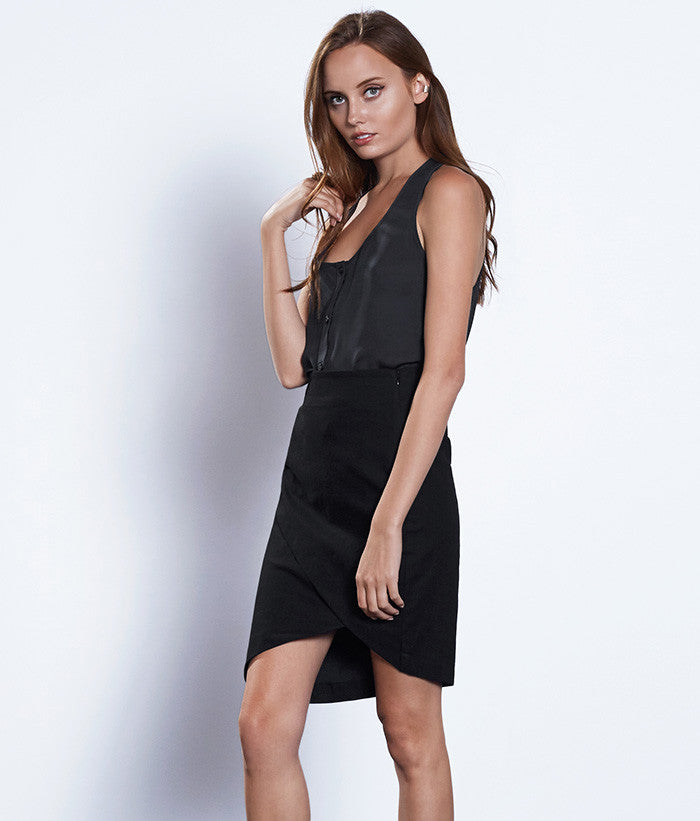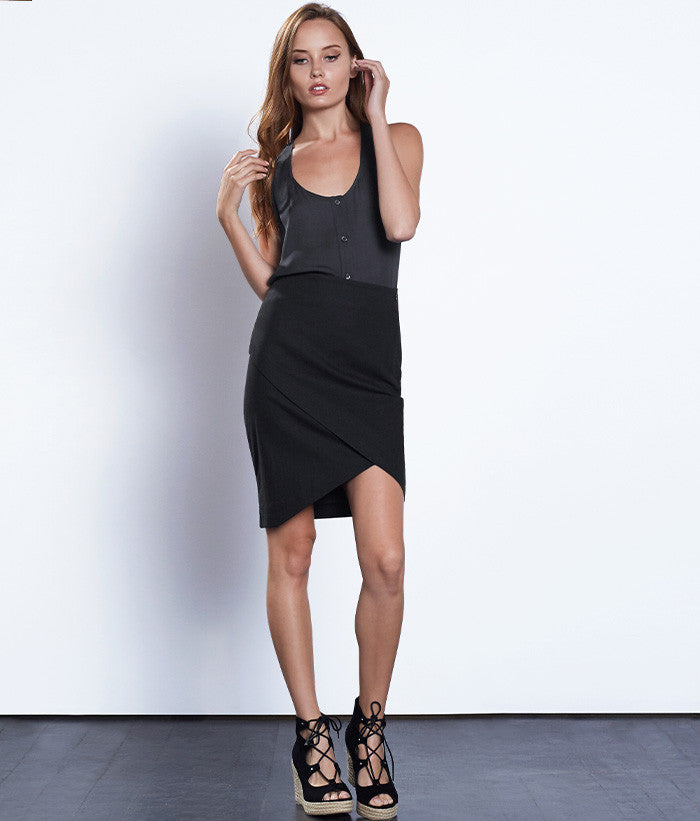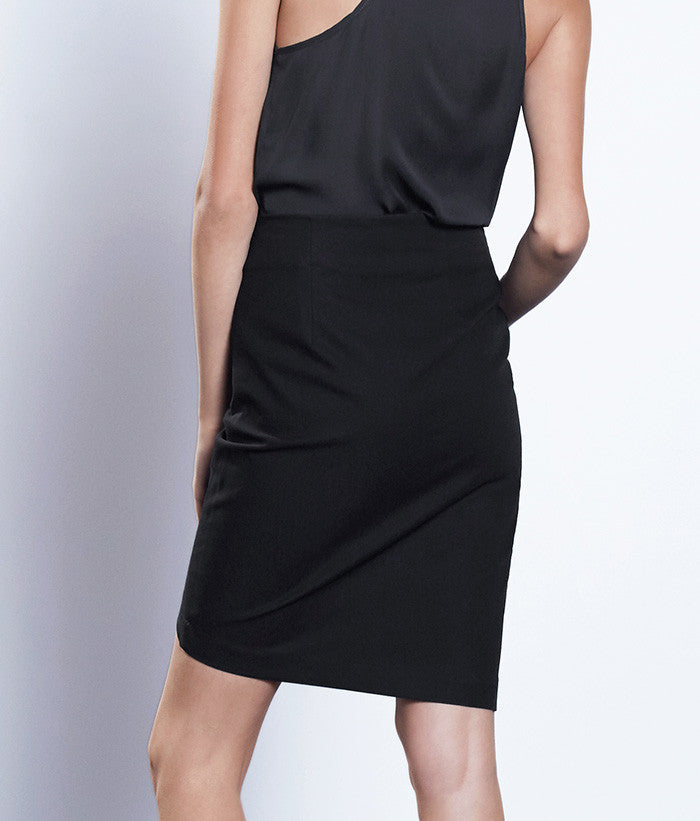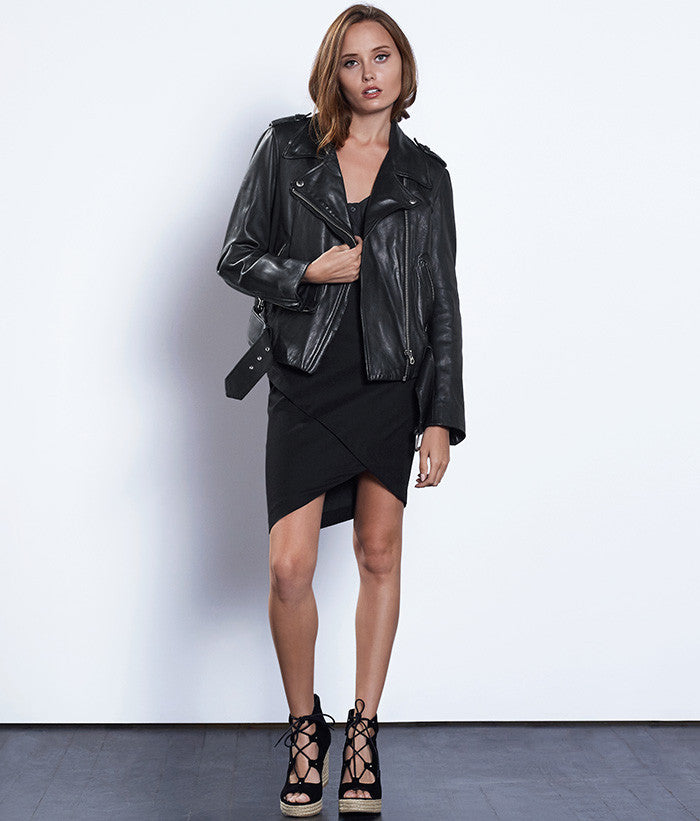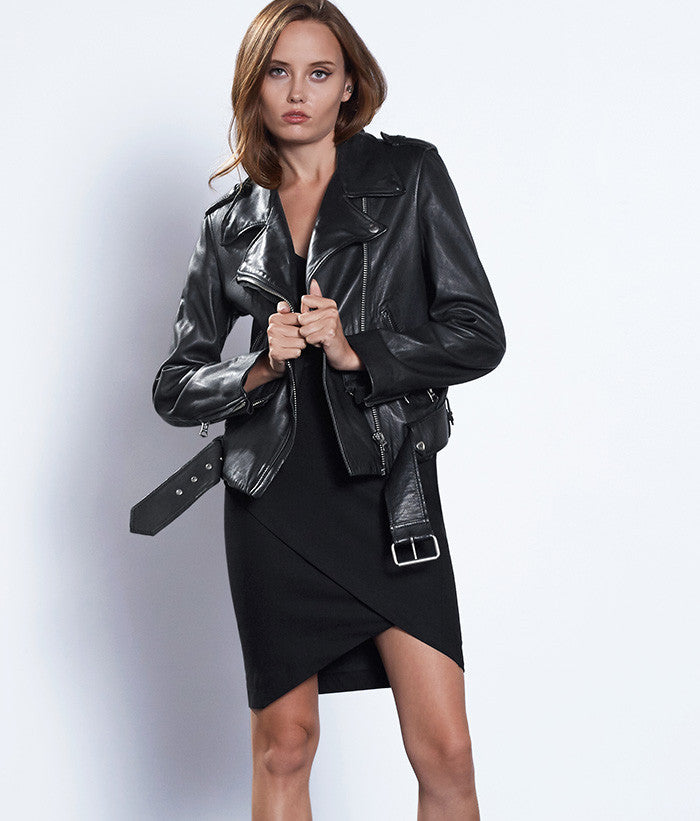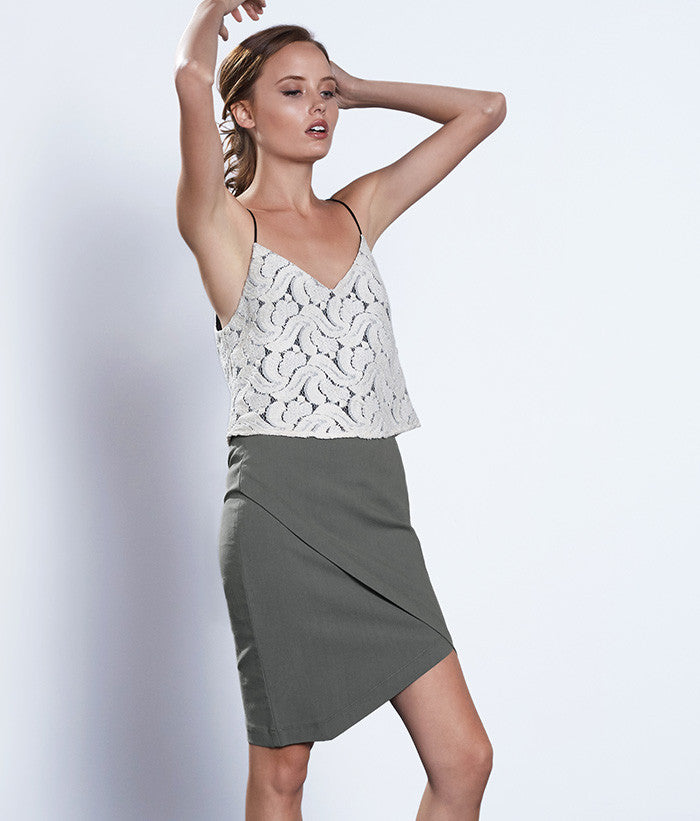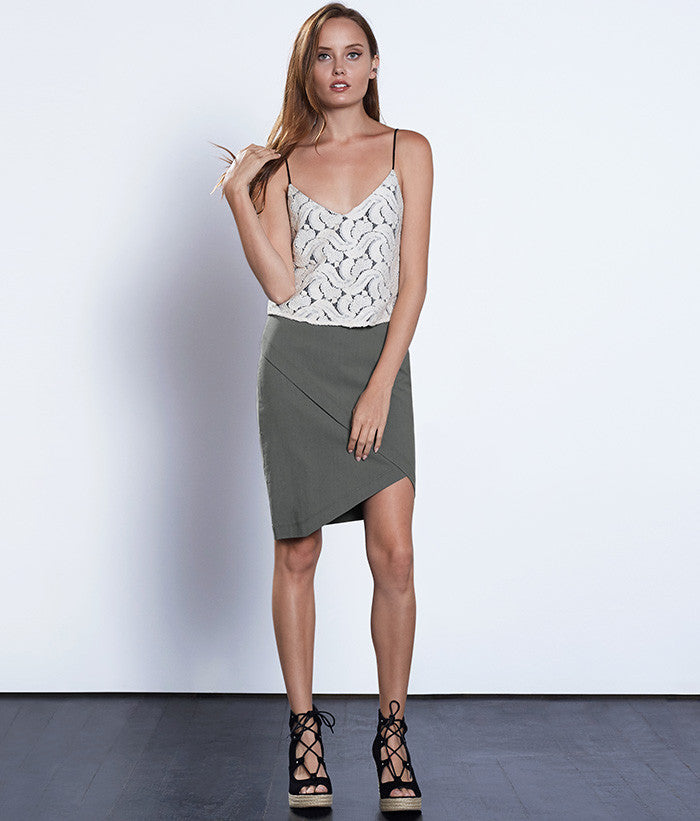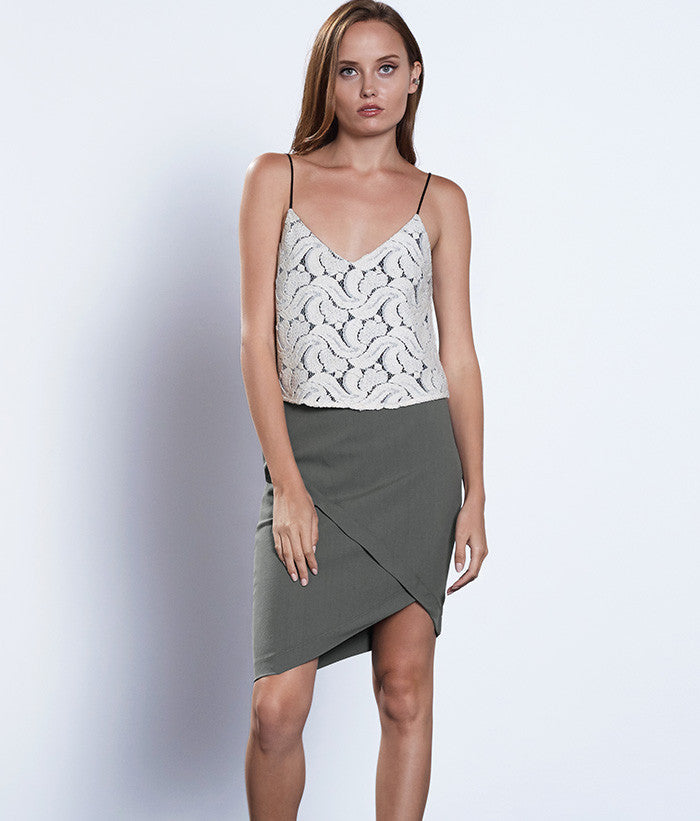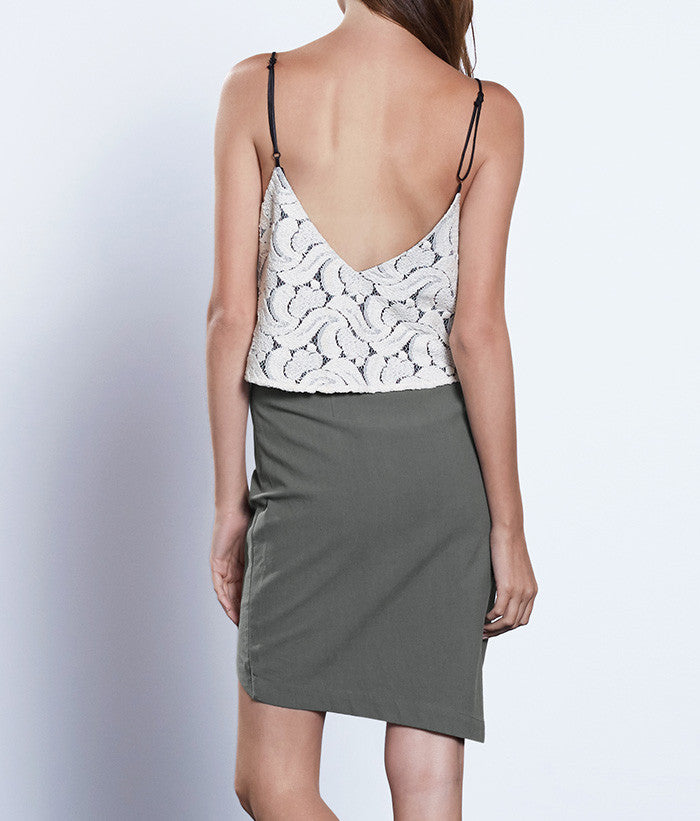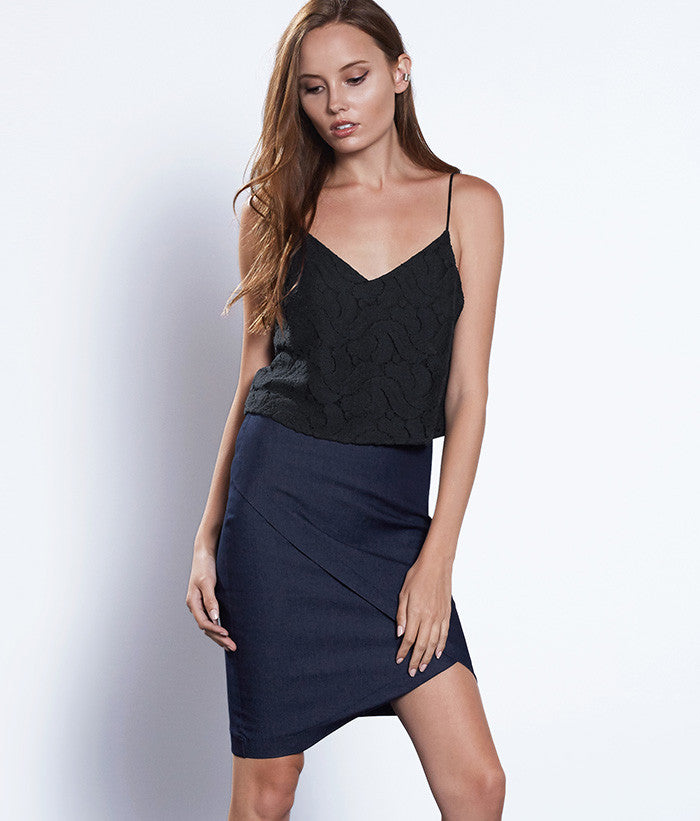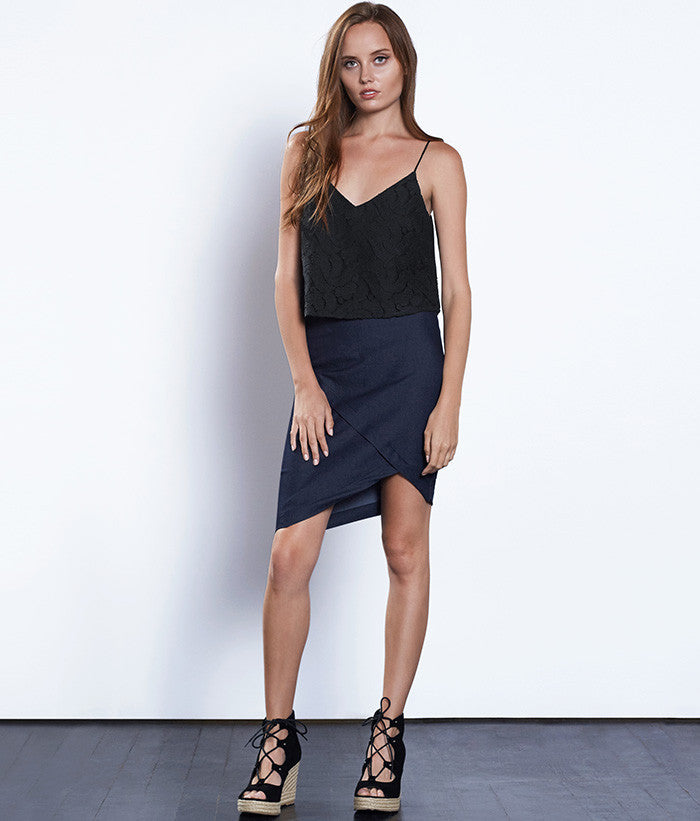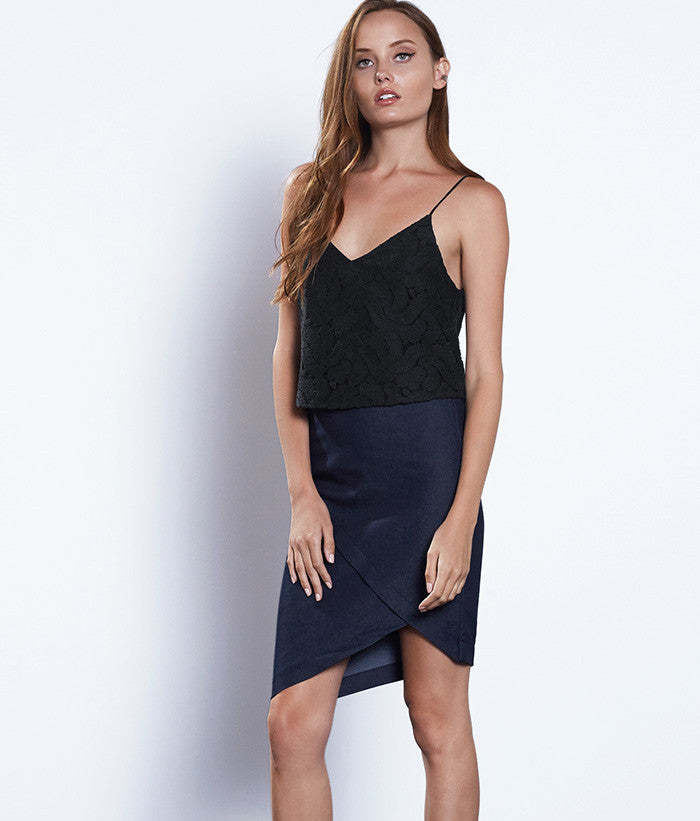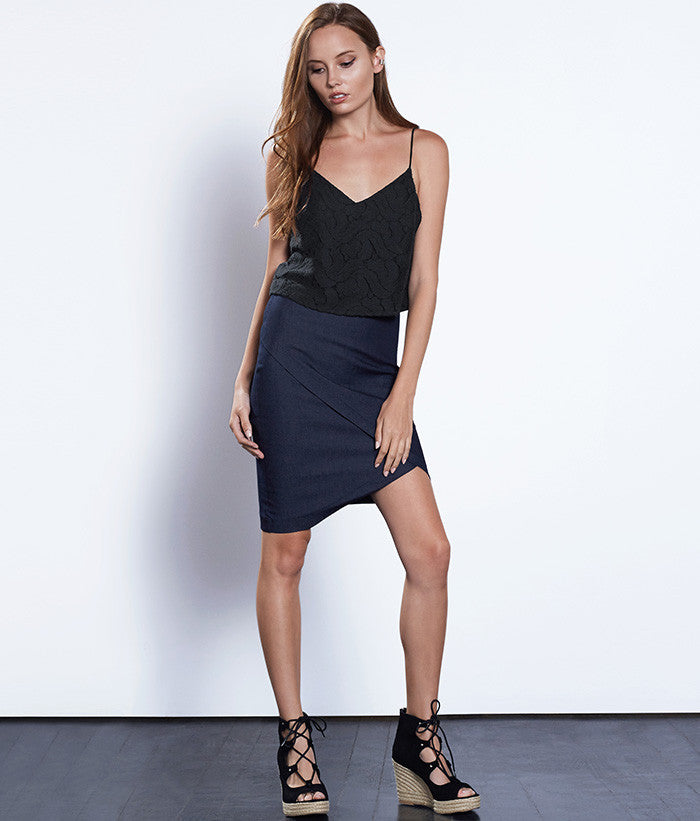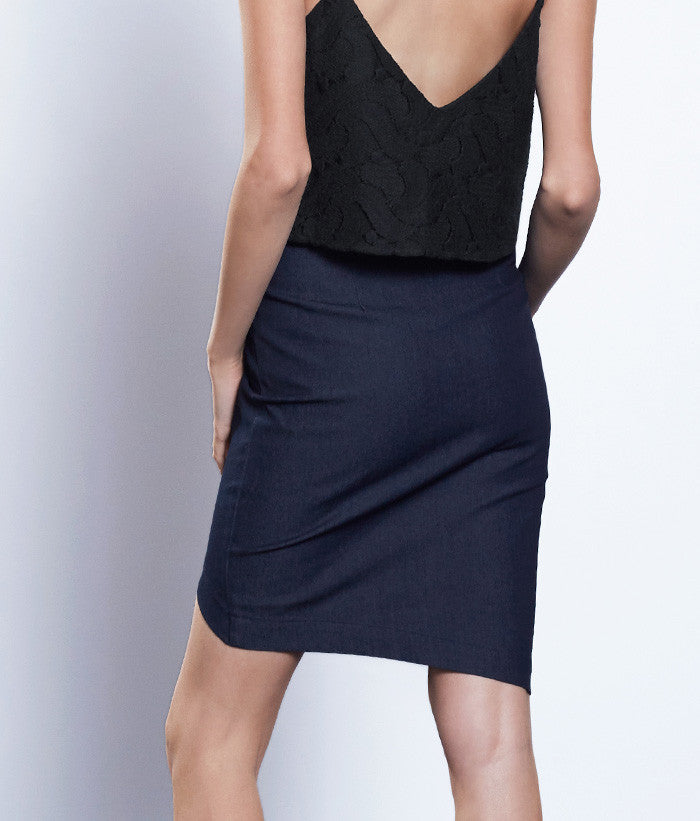 Eucalyptus Angled Skirt
$98.00
(Traditional Price: $245.00)

Size Chart
Need help with sizing? Email us at customerservice@stylesaint.com
x
DETAILS
Pencil shape, stretch luxury fabric, high-waisted cut, hidden side zip, and cross-front detailing make this one of the most flattering skirts you'll ever own. The angled front detailing literally cuts across your body, streamlining drape and creating a perfect silhouette for any shape. The high-waist creates amazing drape for any shirt tucked in or left out and the angled cross-front detailing ads a touch of edge to an effortlessly elegant look. The fabric has stretch and is substantial - helping form clean lines and great shape.

This skirt is made from sustainably farmed eucalyptus, is 100% organic, and uses a fraction of the water cotton does. Eucalyptus fabric is superior to cotton in every way - it's softer, stronger, more absorbent, super breathable, naturally anti-microbial, fast-drying, and completely sustainable.

Purpose is woven through every part of our process - from the supply chain that goes into it to the people and artisans behind it. These skirts are handmade in LA by a family run factory of artisans that have been sewing together for 25+ years. They are not only cut, sewn and dyed in America but the fabric is milled here as well.

*Made from 40% Eucalyptus (Tencel), 33% Cotton, 25% recycled poly, 2% spandex.
*Designed and manufactured with love in Los Angeles.
*100% sustainable, 200% awesome.
*Dry Clean Only.
SIZE & FIT
The Saint Celine is running big - we recommend sizing down. This dress is the perfect combination of fits; the slip hugs tightly to your curves to hold you in, and the lace dress layers loosely on top.
Our model is wearing a size XS (equivalent to a US size 2). Height 5'10"Bust 34" | Waist 24" | Hips 34"
SHIPPING & RETURNS
We offer free shipping on orders over $50 and easy returns.
INTERNATIONAL
International Shipping is currently available for customers in Australia and Canada and is free for orders over $150 or $20 for orders under $150.
If you live outside of the US, Canada, or Australia and would like to order something from StyleSaint, please email: customerservice@stylesaint.com and we will make it happen!