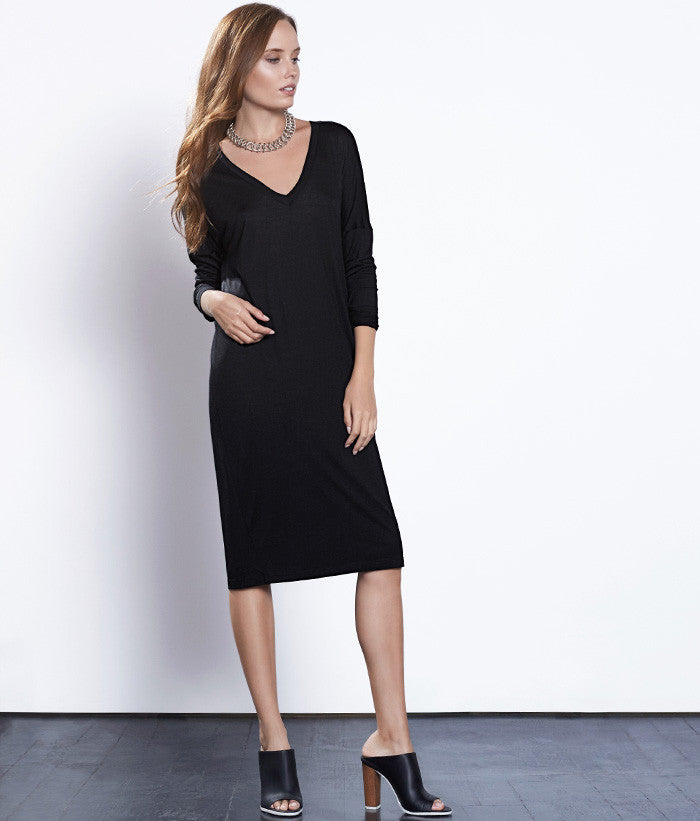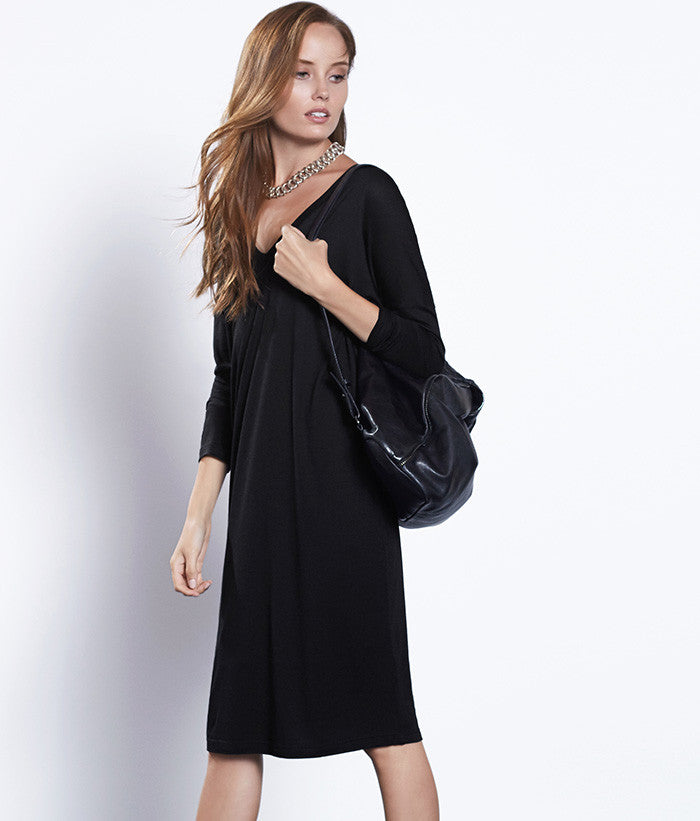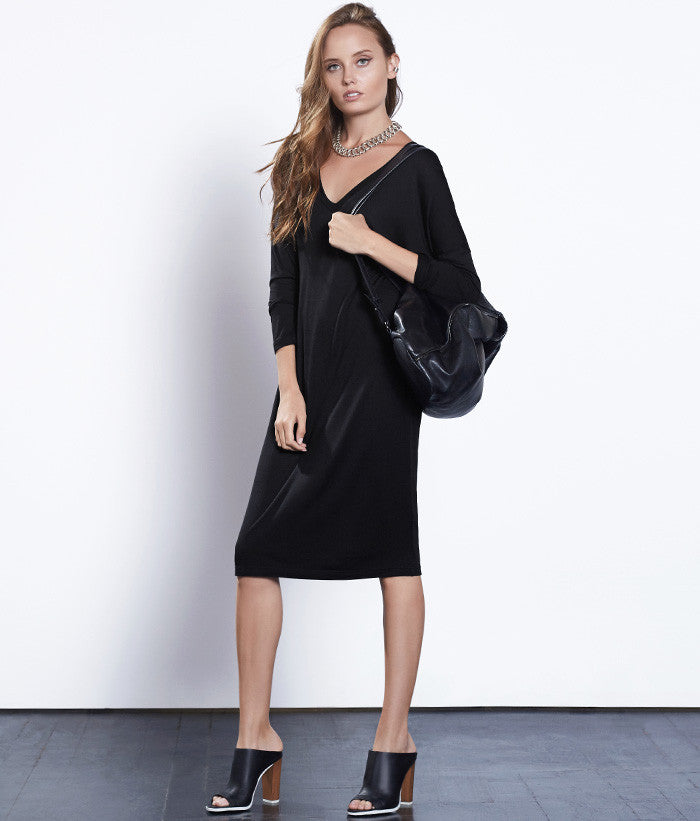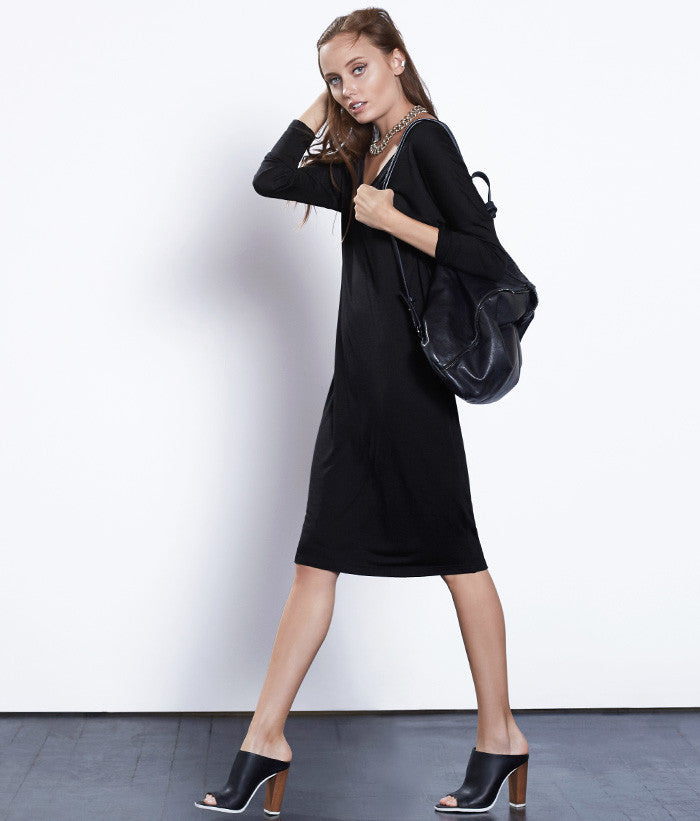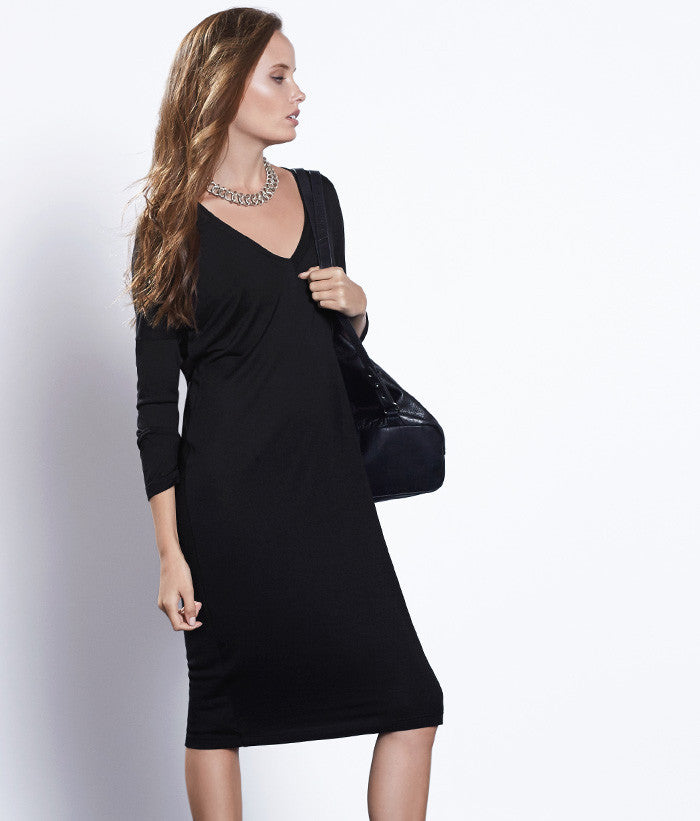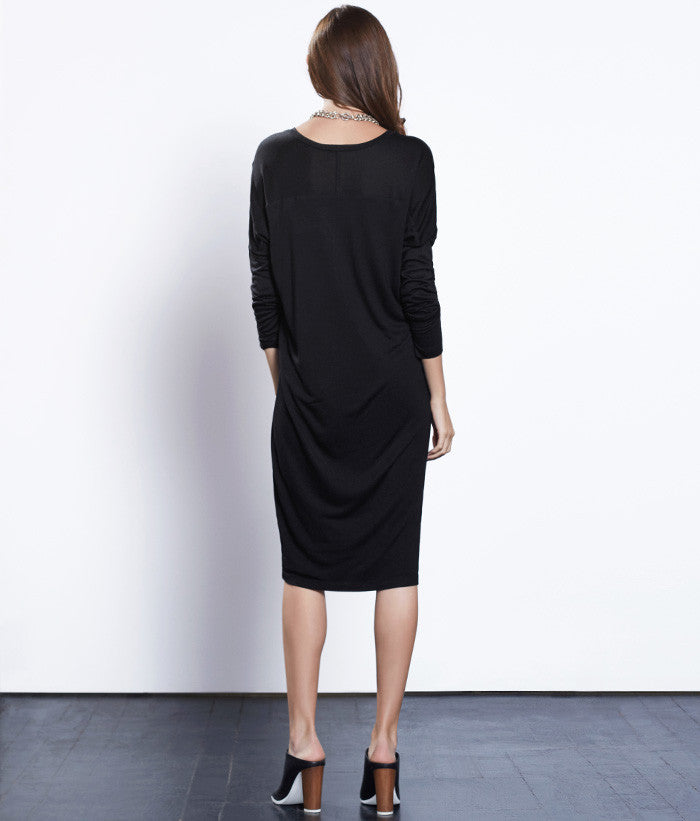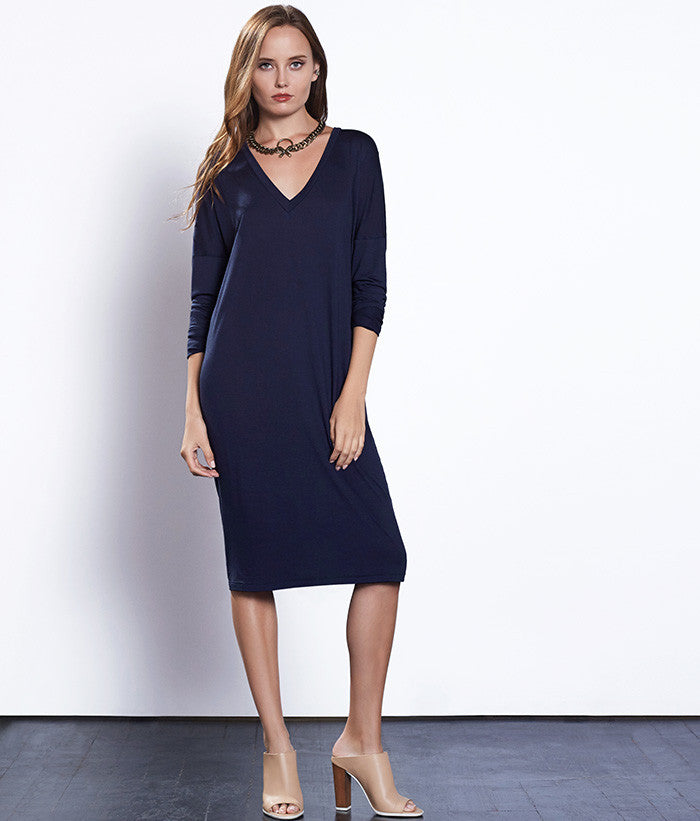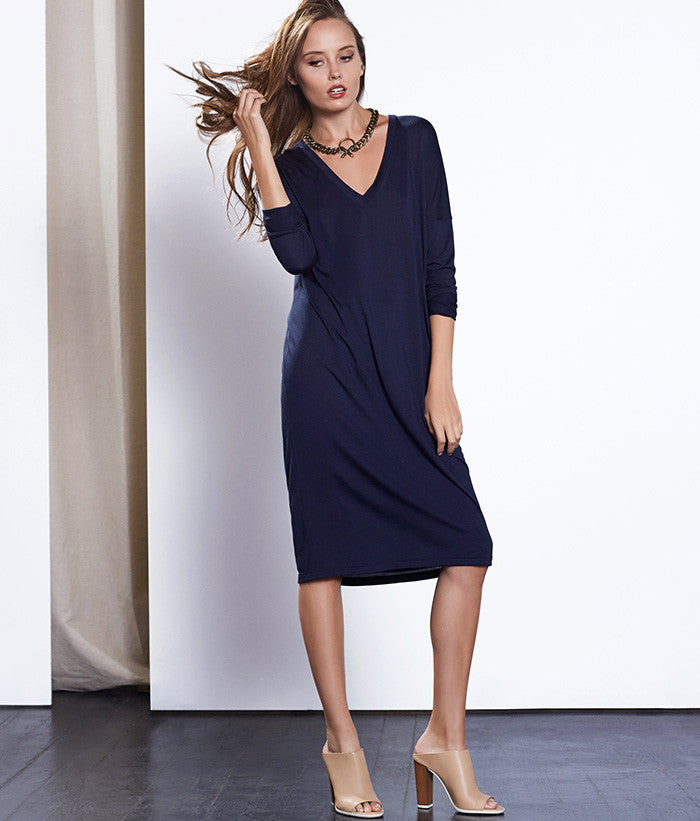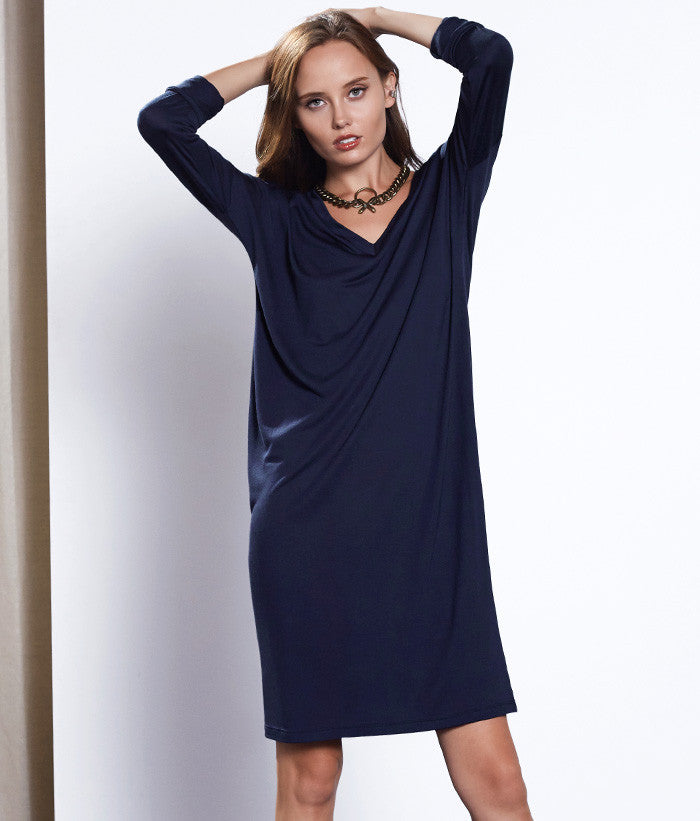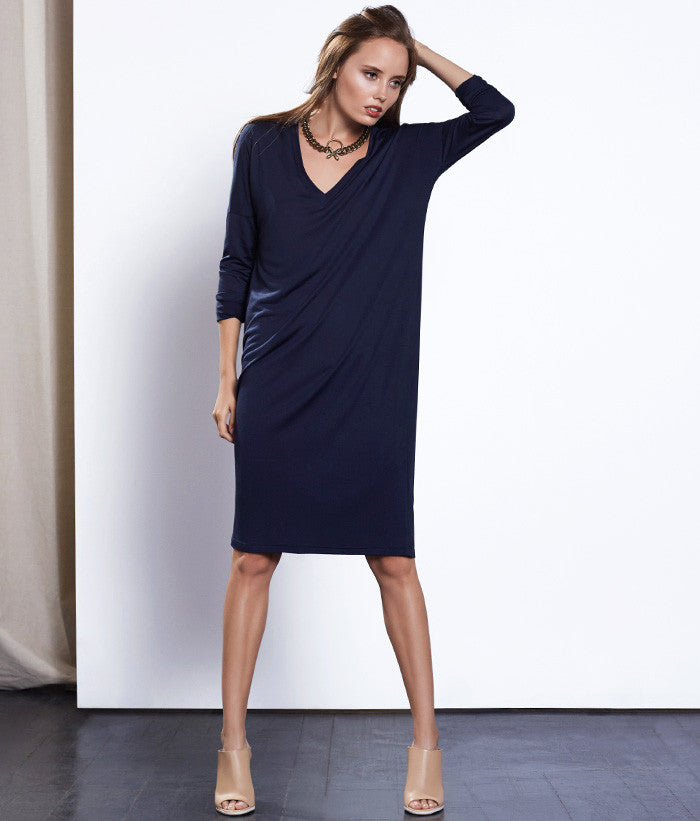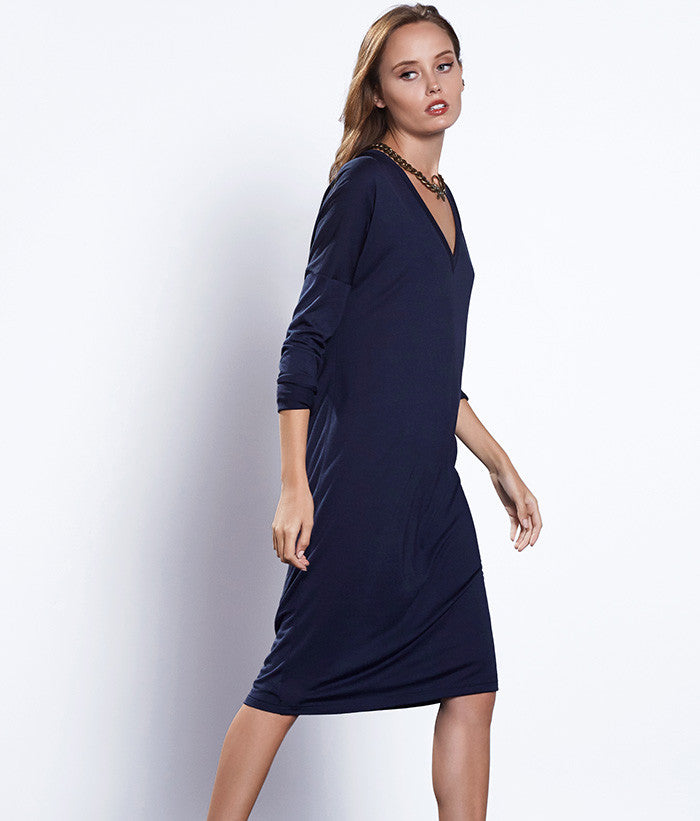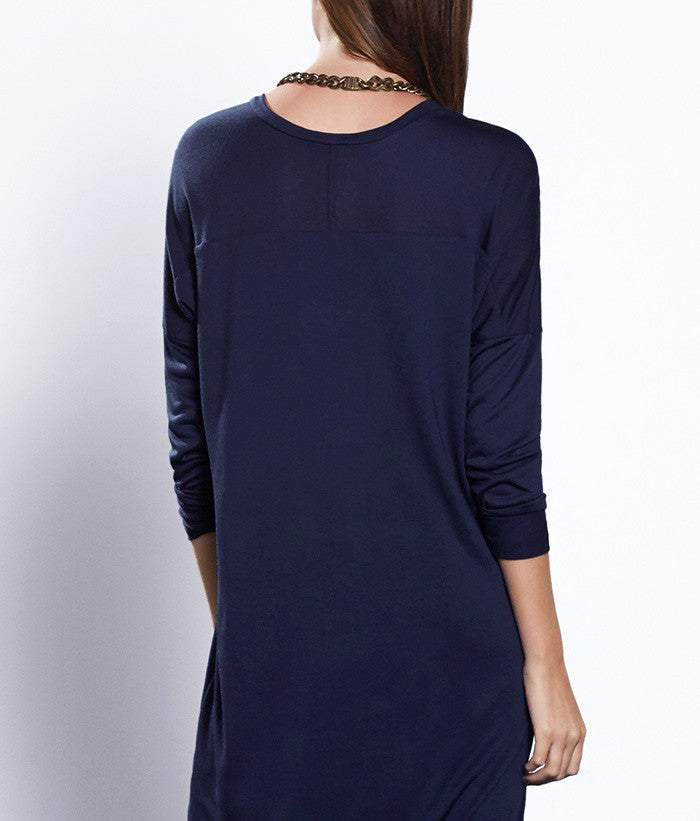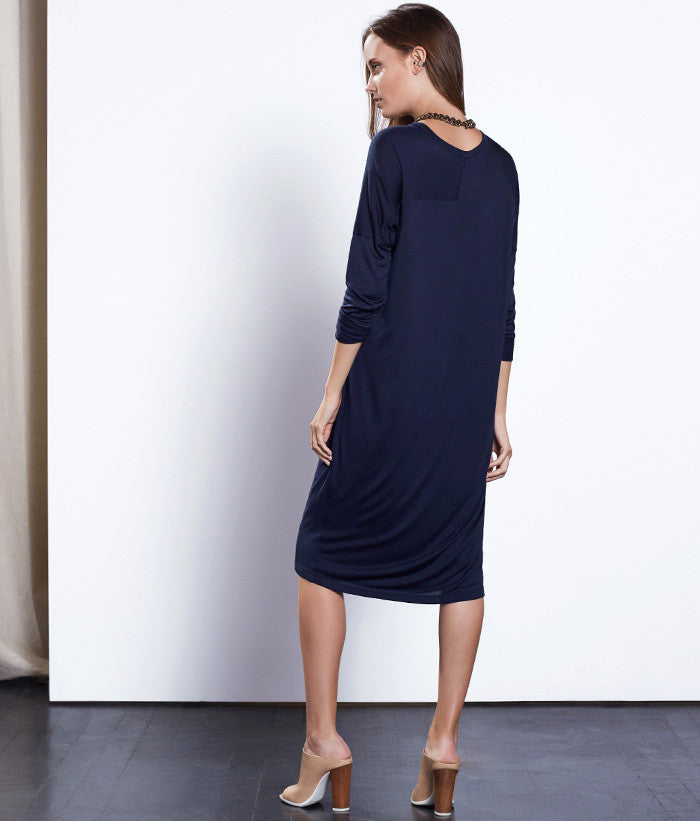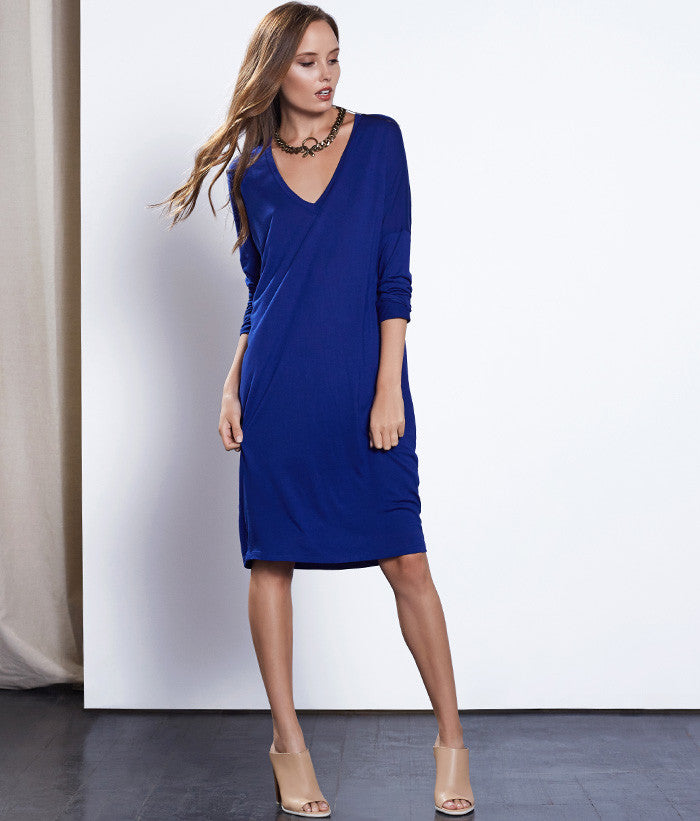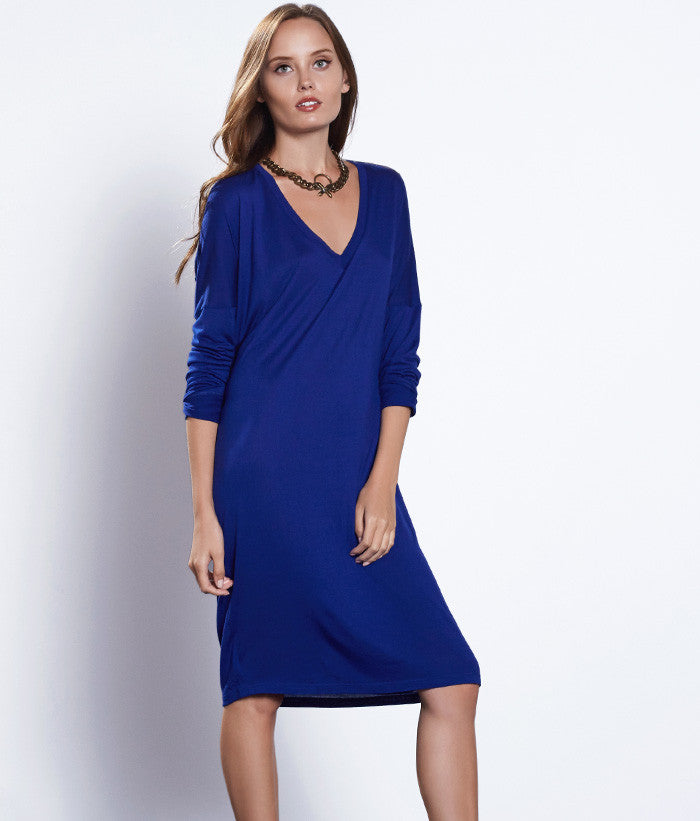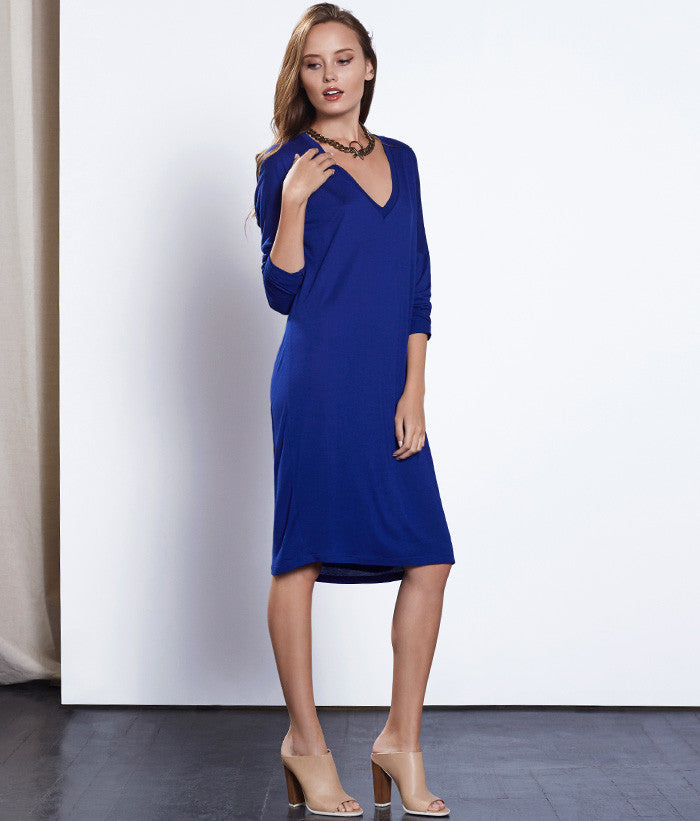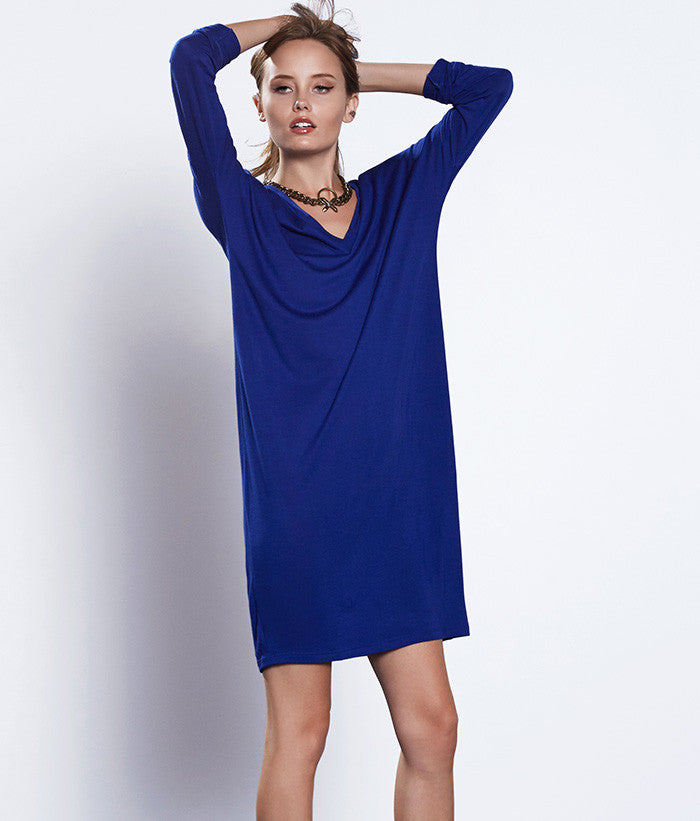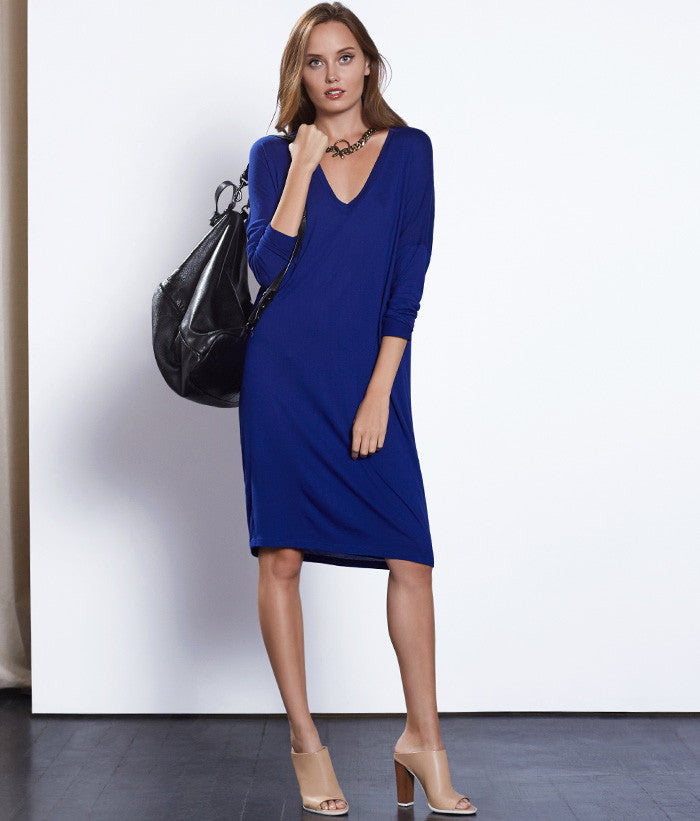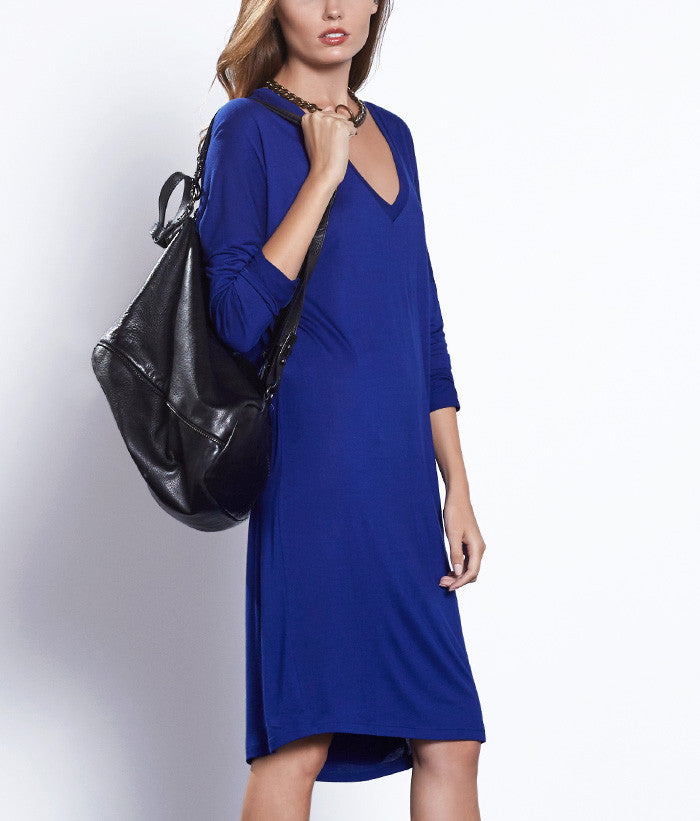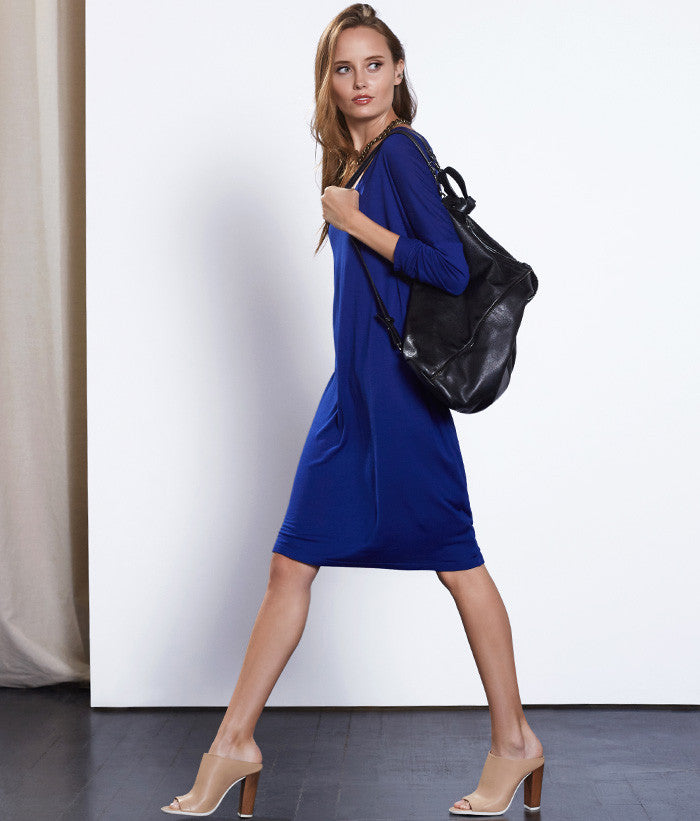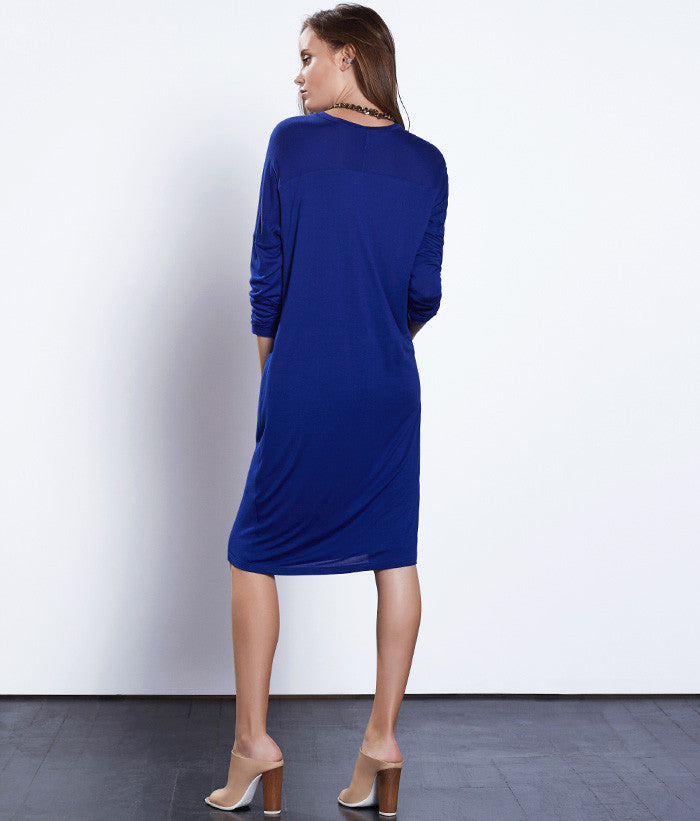 Beechwood V-Neck Sport Dress
$119.00
(Traditional Price: $248.00)

Size Chart
Need help with sizing? Email us at customerservice@stylesaint.com
x
DETAILS
*This item is final sale*
This V Neck Sport Dress is everything. It's super luxe, super soft, super comfy, and drapes perfectly off the body and creates that effortlessly put-together look we're all going. It's made from our best selling luxe Beechwood fabric that we custom milled ourselves right here in LA, bringing luxury craftsmanship to a whole new level. It's double lined in the back and perfectly opaque, so you never have to worry about anything showing through.

Purpose is woven through every part of our process - from the supply chain that goes into it to the people and artisans behind it. The Sport Dress is made from sustainably farmed beechwood trees, then milled, cut, dyed, and hand-sewn in LA by a family run factory of artisans that have been sewing together for 25+ years. This Beechwood fabric is superior to cotton in every way - it's softer, more absorbent, naturally anti-microbial, fast drying, and is 100% organic.

*Made from 100% Beechwood (Modal)
*Milled, Dyed, Cut & Sewn in Los Angeles
*100% sustainable, 200% awesome
SIZE & FIT
The Saint Celine is running big - we recommend sizing down. This dress is the perfect combination of fits; the slip hugs tightly to your curves to hold you in, and the lace dress layers loosely on top.
Our model is wearing a size XS (equivalent to a US size 2). Height 5'10"Bust 34" | Waist 24" | Hips 34"
SHIPPING & RETURNS
We offer free shipping on orders over $50 and easy returns.
INTERNATIONAL
International Shipping is currently available for customers in Australia and Canada and is free for orders over $150 or $20 for orders under $150.
If you live outside of the US, Canada, or Australia and would like to order something from StyleSaint, please email: customerservice@stylesaint.com and we will make it happen!